Two stunning acts from the Australian folk scene – playing a set each – then together to close! This concert forms part of Lucy's East Coast "Into the Blue" Album Tour.
LUCY WISE ALBUM LAUNCH: INTO THE BLUE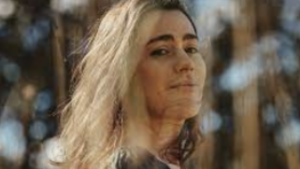 LUCY WISE writes and sings about the often-untouched universals – those things we're often not allowed to feel and explore in the daily grind. She openly tells her stories through music, creating a space to reflect on the experiences that matter the most to us. Lucy's fourth album, "Into the Blue" reflects the freedom she feels with music. Ranging from live-recorded solo vocals and guitar, to epic strings, backing vocals, brass and percussion, this new body of work speaks about human feeling with wholeheartedness and a sense of adventure. With every new listen, there's more to be discovered.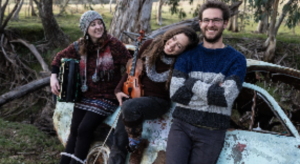 MEREMBA Intricate guitar and rich sonic piano-scapes form the basis of their original music. Americana and Celtic roots are a subtle aftertaste in their thoughtful explorations of love, loss and the human connection.
Limited Seating – arrive early. No table bookings taken. Gigs are OVER 18s ONLY. You may like to book a footpath table for under 18's.