About Folk Federation of NSW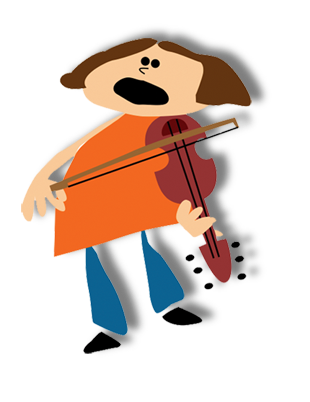 The Folk Federation of NSW has been supporting the growth and development of folk music since 1970. We facilitate statewide development of the folk arts, dance and, in particular folk music of all genres and ethnic diversity.
Through affiliated folk clubs, festivals, folk organisations, interstate bodies and our membership we link both those interested in presenting folk to the widest possible audience and those seeking to experience the folk arts through public performance and participation. Our main revenue is derived from membership.
By joining FolkFedNSW you will be part of a vibrant community helping to support our artists, folk music, dance and the associated folk arts in NSW.
The Sydney Folk Festival is a flagship event of the Folk Federation of NSW.
Towards a policy position for the Arts in Australia - FolkFedNSW Responds 
Our new Federal Government is developing a National Cultural Policy as a roadmap for a vibrant and sustainable arts, entertainment and cultural sector now and into the future. Submissions were invited from interested parties and, to this end the Folk Federation of NSW has made a sudmission on behalf of our NSW folk sector. Submissions closed on 22nd August and prior to that date we invited members of our folk community to share their thoughts and comments to help us craft our final paper.
You can read our final submission HERE
Executive:
Pam Merrigan (President)
Cathy Rytmeister (Vice President)
Bridget Wardlaw (Secretary)
Dallas Baxter (Treasurer)
Committee Members:
Alex Bishop
Terry Clinton
Glenys Eddy
Kirsten Hulse
Russell Neal
Craig Sinclair (Young Folk Awards Coordinator)
Christine Wheeler
The Folk Federation of NSW Inc. (FolkFedNSW) is an independent, not-for-profit organisation and a peak body in NSW actively championing folk music and the folk arts. It is also a registered charity.
FolkFedNSW supports and represents all aspects of the NSW folk sector including, but not limited to, musicians, venues, folk organisations and community groups and, folk arts enthusiasts of all ages and interests. FolkFedNSW also provides advocacy on behalf of the folk sector.
FolkFedNSW is overseen by a volunteer committee made up of up to 12 members at any time and elected by its membership. It is a "hands-on", skills-based committee where each member of the team contributes to furthering the organisation's purpose.
CONSTITUTION AND STRATEGIC PLAN
LOVE FOLK AS MUCH AS WE DO!
Make sure you're Folk Fed
DONATE NOW AND MAKE A DIFFERENCE
You can support the Folk Music and Related Arts Sector by making a donation to the Folk Federation through our tax deductible public fund. Help us to make a difference by contributing to the promotion, preservation and development of the folk arts in NSW.