About Make Music Day Australia – What is it?
Held annually on 21 June, Make Music Day is part of the international Fête de la Musique, taking place in a thousand cities and places across 120 countries. The daylong, musical free-for-all, celebrates music in all its forms, encouraging people to band together and play in free public concerts in many different locations and online.  Make Music Day is presented in Australia by the Australian Music Association and the NAMM Foundation.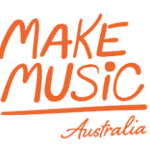 Performances can take place anywhere, from a major concert hall to a home studio.  All manner of buildings and spaces have been used for Make Music Day from established music venues, churches, community centres, libraries, galleries, shopping centres, bars and outdoor spaces such as parks and town squares. By establishing one specific day each year, 21 June, to celebrate music, Make Music Day encourages both amateur and professional music making, and empowers individuals to seek out ways to celebrate music in their community.
To help make the most of your participation, Make Music Australia offers a number of resources including ACTIVITIES GUIDE and a DIGITAL GUIDE | everything from how to create a live stream, logos, posters, using social media and much more.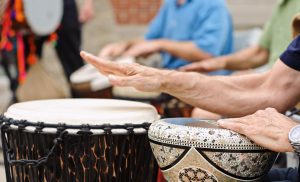 Everyone is invited to join in and make music! Create a local Make Music Day chapter in your area or Create Your Own Stage | You can also Register your event and be part of a global program.
You're invited to Create Your Own Stage! or join one of the Make Music Day Australia initiatives that will take place either face-to-face or online on June 21.