video – Battle of the Somme, lyrics Phyl Lobl,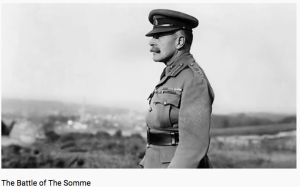 The Battle of the Somme. A project five years in the making. From the first email from a synchronistic Phyl Lobl asking us if we would be willing to record this powerful piece, through to the final realisation now available on DVD through our Dingo's Breakfast website. The background story, from meetings with Phyl, the initial recordings at Lindsay Martin's Laundry Studio, the multiple reworkings the gathering together of the generous musos who all toiled to make this video.
In the mid 1960's Phyl Lobl wrote these poignant lyrics to a pipe tune by Pipe-Major William Laurie, who fought in the Battle of The Somme and then was repatriated to England where he died. This evocative video is a wonderful collaborative project between Phyl Lobl, Dingo's Breakfast, Lindsay Martin and a host of others generous and talented souls.
A DVD of this video and the story of this 5-year project is available from the "Video & Audio" button on the Dingo's Breakfast Oz music and poetry band website – check out STOP PRESS story for A TALE OF SYNCHRONICITY AND THE BATTLE OF THE SOMME
Phyl's father was underage when he enlisted, tho he was 18 by the time he went to the Somme, & one of the images is a very young soldier looking at the photographer.