Folk Alliance Australia held its AGM at the recent National Folk Festival held over Easter. Some thirty people attended in person and the FAA welcomed three new members Sam De Santi, Erin Heycox and Louise Coomber, adding skills, experience and regional representation to the Board.
Folk Alliance Australia 2022 Board Members
Keith Preston (SA) – Chair; Erin Collins (Tas) – Secretary; John McAuslan (Vic) – Treasurer; Cherie Harvey (SA Regional); Rob Dickens (Vic); Sam De Santi (NSW Regional/ Qld); Erin Heycox (Vic); Louise Coomber (WA); Linda Bull (Qld); and Therese Virtue (Vic).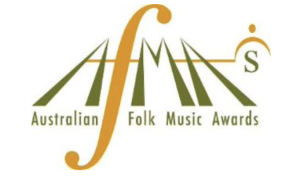 Just a heads up – the 2022 AFMAs – The Australian Folk Music Awards will be presented by Folk Alliance Australia in Melbourne in October 2022.
Details will be released soon and nominations will open in late May 2022.