John Penhallow will be back in the presenters' chair on Saturday, July 1 for Focus on Folk at 5pm. John recently attended a British Folk Music Festival in, of all places, Ibiza! Yes, the Spanish Island in the Mediterranean! Known as the Costa Festival, it takes place around the end of April each year. Around 700 Brits fly in for it and spend a week on the island, loving the music, the sunshine and the Sangria!
John has selected 12 songs from 12 of the many performances he saw over the 5 days of the festival for his program.
He said "I've chosen 3 songs from contemporary singer-songwriters, 3 traditional songs from the folk canon. 3 Folk Rock songs from 3 impressive new-to-me UK bands. And 3 songs from 3 of my all-time favourite English folk acts; Seth Lakeman, Show of Hands, and Fairport Convention (still going strong after 56 years!). Do tune in to hear a taste of what I heard – it was from some of the best acts that England's many regions, Scotland and Ireland have to offer." Pictured below L-R Fairport Convention; Show of Hands; Katie Spencer.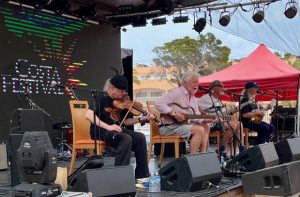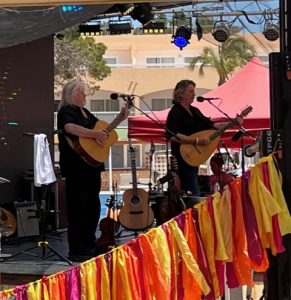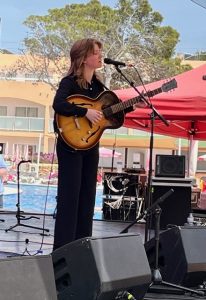 Focus on Folk Program goes to air July 1 on 2MBS Fine Music 102.5 FM and DAB+