Gathering Hunter Songs by Two Voices in the Crowd at Bundanoon Folk Festival 2023
26 November 2023 @ 10:00am
-
11:00 am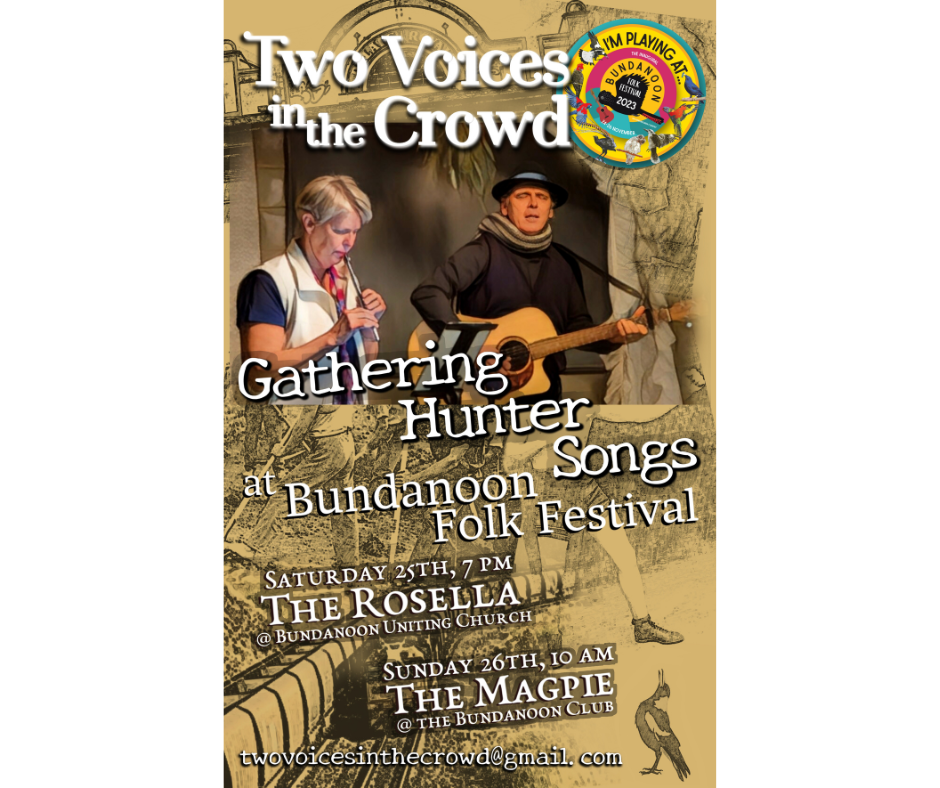 Sunday 10:00 AM The Magpie – Club Bundanoon
Bundanoon Folk Festival Inc.
Bundanoon Club
70, Erith Street, Bundanoon, New South Wales, 2577, Australia
Coronavirus / Covid-19 Update
Please note that this event may change or be CANCELLED at short notice.
The status may not always be updated in time on this website. Where possible please check phone numbers, email or booking and Facebook links provided. Please ensure you comply with current government and health guidelines when attending live events.