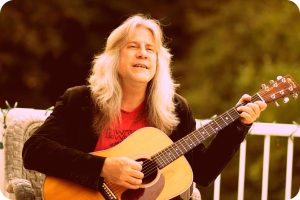 Saturday, 6 October at 1:30 PM— Sydney, Songwriting workshop at Newtown Neighbourhood Center, organized by Dot Newland (contact)
Saturday, 6 October at 7 PM—Sydney, Bush Music Club rooms in Addison Rd Community Centre, Marrickville, with the Sydney Trade Union Choir Contact: Danny Blackman
Sunday, 7 October at 3 PM — Shellharbour, House Concert at Mairi Petersen's house (private residence) Contact: Russell Hannah, Illawarra Folk Club
Wednesday, 17 October at 7 PM—Newcastle, St Peter's Anglican Church Hall, Dixon St, Hamilton, with Newcastle People's Choir (Contact: Ingrid Shraner)
Thursday, 18 October at 7 PM— Sydney, Unions NSW Auditorium, 377 Sussex St., with the Sydney Trade Union Choir — Contact: Danny Blackman
Friday, 19 October at 8 PM — Hornsby Folk Club, Beatrice Taylor Hall
25 Edgeworth David Ave, Hornsby NSW 2077 Contact: Barry Parks
Saturday and Sunday, 20-21 October—Kangaroo Valley Folk Festival
Contact: Stuart Leslie
His itinerary appears on his website at: www.georgemann.org
For those unfamiliar with George, he is a former union organizer and activist based in Ithaca, New York, George sings songs from the last century of labour and social struggles, and his own songs are powerful and funny takes on the state of the nation. His concerts are part sing-along, part history lesson, and he can make you shout for joy, send chills down your spine or bring tears to your eyes in the same set.
While maintaining a touring and performance schedule of some more than 200 gigs each year, George has recently turned his eyes toward the nation's veterans and the effects of two long wars on soldiers and their families. In 2016, George released a compilation CD of songs focusing on posttraumatic stress disorder and the cost of war to our military families, "Until You Come Home: Songs to Heal the Wounds of War," which features songs by artists including Utah Phillips and Ani DiFranco, Magpie, Roy Zimmerman, Joe Crookston, David Rovics, and John Gorka. See www.untilyoucomehome.com
George has a keen interest in labour and social history, and in 2013, George produced "The Almanac Trail," a CD that celebrates the music of The Almanac Singers and featured Pete Seeger narrating. He toured Australia, California and the Northwest twice in 2015, including 31 concerts on the Joe Hill 100 Roadshow tours, and released his last CD, "For the Road and The Sky," in October 2016. A new CD, "One At A Time," is being released in September 2018.