CORONAVIRUS / COVID-19 UPDATE
Please be aware that any of the events listed below could be CANCELLED at short notice, and the status may not always be updated in time on this website. Where possible there are phone numbers, email, a booking link, or a Facebook page, that can tell you.
If an event is going ahead, please comply with current guidelines for handwashing – thoroughly & with soap & for 20-25 seconds, upon arrival & during the event. Bring your own hand sanitiser if you have one – but hand washing is best.
If you are unwell or are at risk from recent travel or meetings, then please seek medical advice (if necessary) and don't attend.
The Dingo's Breakfast at Humph Hall
May 6, 2018 @ 3:00 pm

-

5:30 pm

$15 – $25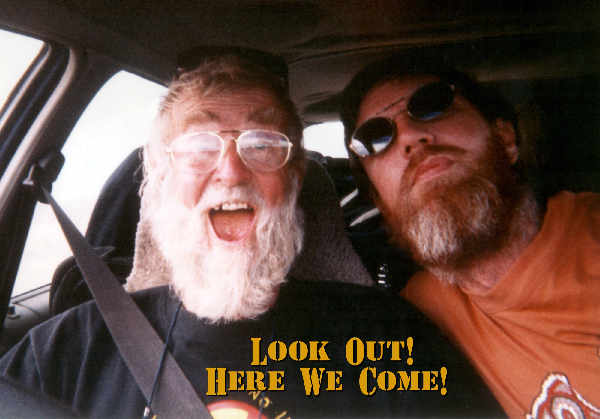 Roger Montgomery & John Angliss, are Dingo's Breakfast, WA's popular touring folk act.
The Dingo's Breakfast tour every summer in the eastern states of Australia, appearing at the very best of the festivals, clubs and venues.  On this occasion they are joined by the wonderfully talented Alison Boyd!
With decades of performance experience under their belts, The Dingo's Breakfast present an electrically eclectic dialectic selection of Oz Music, Poetry and Yarnspinning, with the accent firmly on Comedy . . Beauty!
Dingo's Breakfast concerts are a wonderful mix of Traditional and Contemporary Australian and Irish Songs, lavishly salted with an edgy slam of Performance Poetry. The Dingo's have comprehensively proved that Performance Poetry is not just for breakfasts any more.
Together with members of Loosely Woven, the presentation at Humph Hall will include their show 'The Jack Sorensen Show', the fascinating story of the life and times of Jack Sorensen, Orchardist, gun shearer, wool-classer, boxing champion, journalist, soldier, poet and balladist. It tells of Jack's life in narrative, verse and song . . born in the Kalgoorlie goldfields, this is the story of a man who taught himself to box, becoming a W.A. welter weight champion, fighting under the name of Johnny Brown, achieving this feat so as to be able to recite his ballads anywhere, anytime without having to face too many derogatory remarks from the more bone-headed & flint-hearted of his times contemporaries . . mates would say "this bloke's a poet, but look out, he can fight too"
Visit their web site.
Related Events