Events
Something to do with that extra hour when daylights saving ends.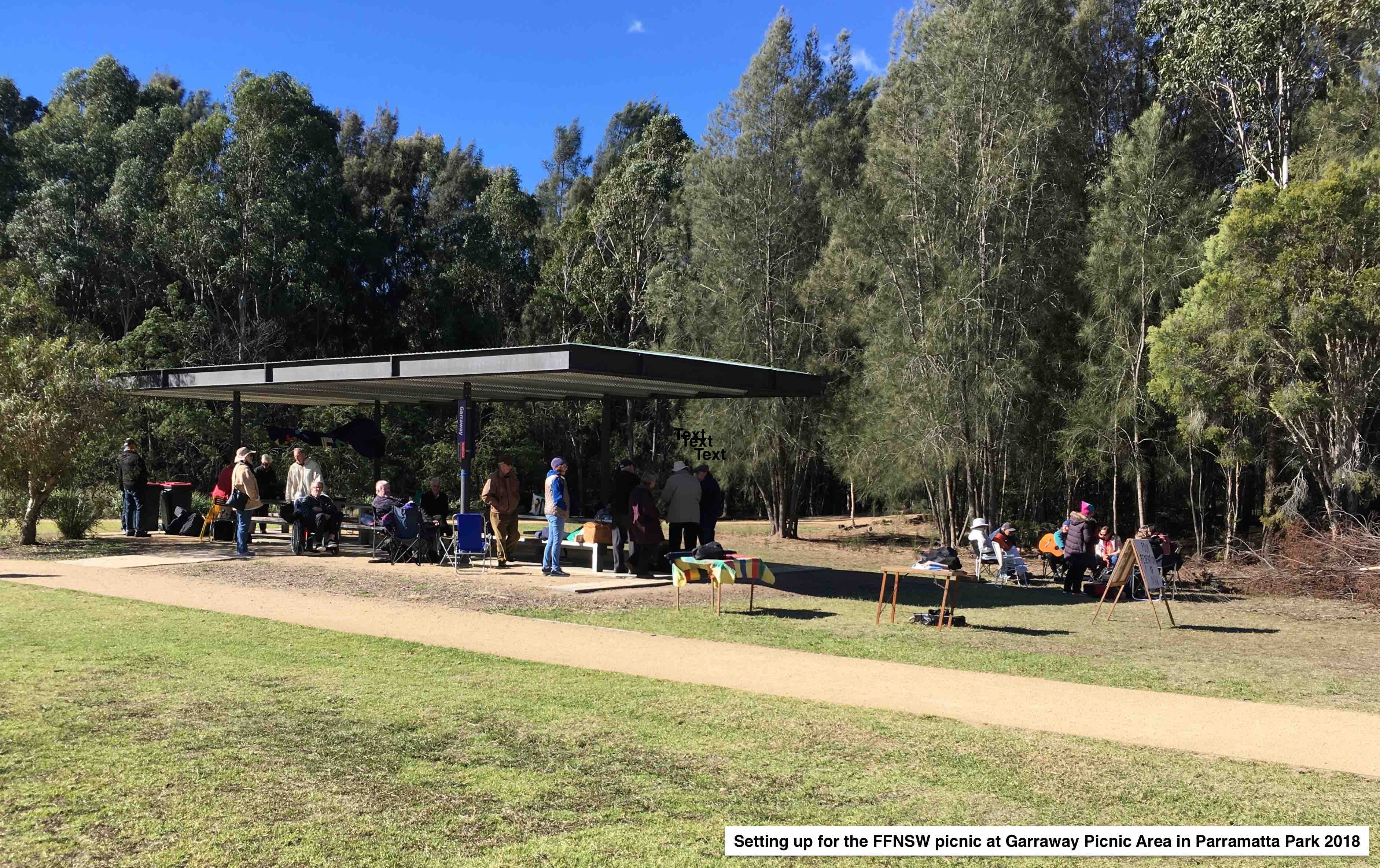 Come to a Picnic and JAM session in Parramatta Park
Weather update today 7 April.
If you really need to ask , the weather is a fine autumn day and it will be a splendid one in the park!
At the Garraway Picnic Area iParramatta Park
This picnic is being sponsored by the Toongabbie Music Club.
7th. April 2019
11.00 – 4.00
B.Y.O. food and drink
A small BBQ is available (approx. 1200 mm wide)
Toilets are close by.
Children's play area about 100 metres away
There is wheelchair access to the site and parking is available in the park close to the picnic area. This may be limited later in the day. If so you could exit at the nearby car entrance (or in this case exit) and park outside the park.
It is a short walk from Westmead station along Railway Pde.(see map below)
There is no electricity available so bring acoustic instruments and a billy for tea or coffee.
No handy kiosk so bring what you need to eat and drink
Pitt St & Macquarie Street
Parramatta, NSW 2150 Australia + Google Map
Website:
Check here for up dates if the weather seems risky on the day of the JAM. 
Allen and Max
CORONAVIRUS / COVID-19 UPDATE
Please note that any of the events listed above may change or be CANCELLED at short notice. The status may not always be updated in time on this website. Where possible please check phone numbers, email or booking and Facebook links provided. Please ensure you comply with current government and health guidelines when attending live events.