Miguel Heatwole Andsome Friends at Skinkworld
February 25, 2018 @ 2:00 pm

-

4:30 pm

A$25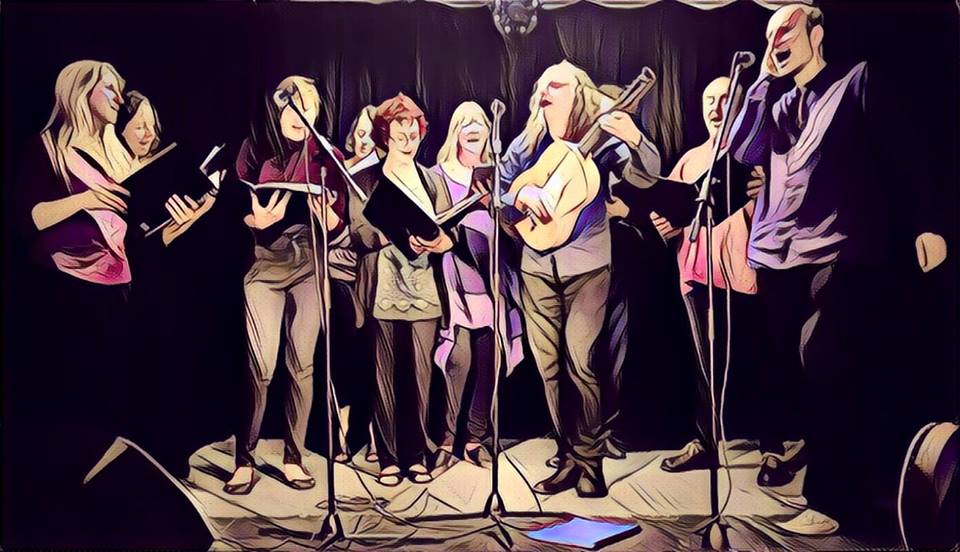 Andsome Friends is an Australian a cappella group formed in 2009 in Sydney to record and perform Miguel Heatwole's original compositions and arrangements. Two pieces, written by Terry Clinton, feature the vihuela da mano* but otherwise the music is all unaccompanied.
Andsome Friends supplies tuneful answers to some of the important philosophical questions of our time. How many medieval TV themes from popular culture can a group sing simultaneously? What would Palestrina have written for Hunters And Collectors? Is it wrong to sing Irish slip jigs with Australian words? The songs are contemporary but there is a good measure of the past in the sound.
Based in Sydney, the group's members have been (or still are) involved in other high-quality vocal groups: Ecopella, Touchwood, FAMS Musical Theatre, Vox Humana, Cloud Ten, and the Fossickers. 
The venue is a private residence and the address is provided when you book. Bookings are essential. To reserve a seat contact Dallas de Brabander on 0417 254 411 or email dallasdebrabander@gmail.com
Entry donation $25.
Light refreshments will be provided and contributions of food and drinks are welcome but not required.
* an early forerunner of the guitar.
Related Events