Events
Fly Away (Loosely Woven) @ Humph Hall
March 23, 2018 @ 7:00 pm

-

9:30 pm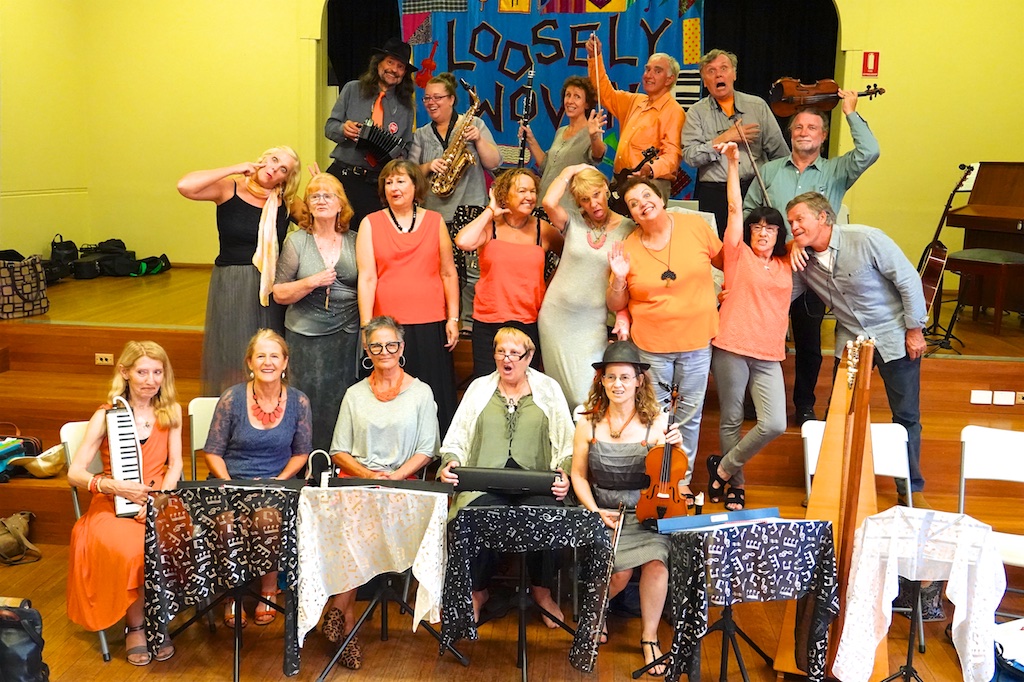 A free, light-hearted, folky, acoustic concert/cabaret . . .
Loosely Woven is a community based group of people who put together and perform two to three new shows each year.  'Fly Away' is the first concert for 2018.  There will be 8 performances including two here at Humph Hall.  The concert will feature 21 instrumentalists and singers.
The program includes a number of songs which address social injustice and other important issues:
Phyl Lobl's classic exploration of Australian racism, 'Dark-eyed Daughter'
Pete Morton's powerful 'Another Train'
Two of Graeme Moore's songs about the Tolpuddle Martyrs
Jackson Browne's challenging song 'The Rebel Jesus'
Holly Near's equally challenging song 'I ain't afraid' which condemns the atrocities done in the name of religion
Rosie Lister's 'No one stands alone'
Judy Small's celebration of women over the generations, 'Women of our time'
There are a number of well known songs:
Ruby Tuesday (The Rolling Stones)
Flame Trees (Jimmy Barnes)
Mustang Sally (Wilson Pickett)
After the gold rush (Neil Young)
I'll fly away (from 'O Brother, Where Art Thou?')
Some other really beautiful songs:
O can ye sew cushions? (trad. Scottish)
May Night on the Mountains (Henry Lawson)
Rose of Allendale (trad. Irish)
Four Strong Winds
Somos el barco
and a bit of fun with:
Tom Lehrer's hilarious 'The Irish Ballad'
Instruments this time will include violins, flutes, saxophones, harp, clarinet, concertina, accordion, harmonium, recorder, melodica, guitars, keyboard and percussion.
CORONAVIRUS / COVID-19 UPDATE
Please note that any of the events listed above may change or be CANCELLED at short notice. The status may not always be updated in time on this website. Where possible please check phone numbers, email or booking and Facebook links provided. Please ensure you comply with current government and health guidelines when attending live events.