CORONAVIRUS / COVID-19 UPDATE
Please be aware that any of the events listed below could be CANCELLED at short notice, and the status may not always be updated in time on this website. Where possible there are phone numbers, email, a booking link, or a Facebook page, that can tell you.
If an event is going ahead, please comply with current guidelines for handwashing – thoroughly & with soap & for 20-25 seconds, upon arrival & during the event. Bring your own hand sanitiser if you have one – but hand washing is best.
If you are unwell or are at risk from recent travel or meetings, then please seek medical advice (if necessary) and don't attend.
Fairlight Folk Acoustic Lounge
February 23, 2019 @ 7:30 pm

-

11:00 pm

$25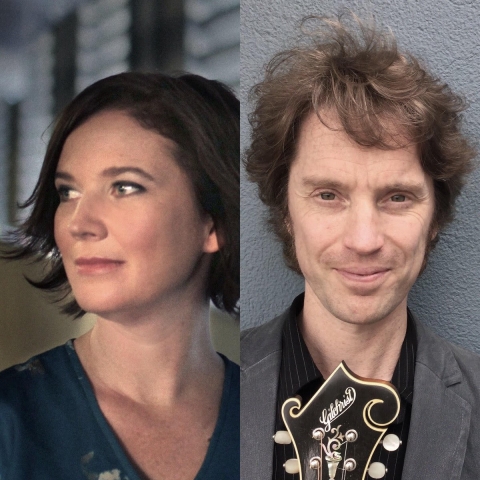 Featuring Luke Plumb & the Circuit and the Kate Burke & Luke Plumb Duo with a welcome to country by Karen Smith
Welcome to Country with Karen Smith 
Karen is a Darug women from the Buruberongal clan of the Hawkesbury (Derrubin) area. Her family has lived in Manly for quite a few generations, and she has lived in Manly for 25 years. Experiencing a longing for the plains and the salt water, she can feel the energy of the environment, the .history and the Aboriginal voices of the past.

Karen is a musician and storyteller. She was inspired by the Darug community, the artists, and 'people running walkabout tours in the bush' to develop a multi-media history performance about her family, and Darug ancestor Maria Locke; a story many Aboriginal people find themselves in today.

Karen has been the Aboriginal Heritage Office (AHO's) Education Officer since 2011 and has shared her knowledge and experience of the local area and Aboriginal history and culture with thousands of local residents, students and schools.

Karen was awarded Rotary's Paul Harris Fellowship for her work and commitment in the protection and education of Aboriginal culture and heritage.

ttps://dhrg.uws.edu.au/at-the-heart-of-it/karen-smith-2/
Kate Burke & Luke Plumb duo
Kate and Luke share a love for 1970s Irish folk revival music, having obsessively absorbed the music of the era – in particular Planxty's revolutionary treatments of traditional songs. Since then they have each toured with Andy Irvine, with both being featured on Andy's most recent album Precious Heroes, which Luke produced.
Kate & Luke now bring their formidable instrumental skills, strong vocals and creative minds to making groove-based, complex interpretations of traditional song.
Luke Plumb & the Circuit.
Turn & ReTurn is the first new body of work released by mandolinist Luke Plumb after 12 years touring with cult acid- croft hypno-folkadelic band, Shooglenifty.
Conceptualised while walking home from a session in Edinburgh, Scotland, Turn & ReTurn is a bold release defying boundaries of genre. Drawing on 15 years of musical interactions from around the world, Plumb's compositions are grounded in traditional musics and driven by dance rhythms.
Luke has just returned from playing with Shooglenifty at the amazing Celtic Connections festival in Glasgow Scotland, among world class performers.
https://www.celticconnections.com/events/Pages/event.aspx?event=1/shooglenifty-and-kinnaris-quintet
In his own words, "…I envisaged a gig fronted by duelling melodic lines on trumpet and mandolin, backed by a rhythm section drawing on the pulsating sound of cretan lutes, the rebellious acoustic guitar style of Keith Richards and the Velvet Underground's throbbing Moe Tucker drum sound".
'Turn and ReTurn' is the 5th album Plumb has worked on with revered Scottish folk industry icon Calum Malcolm (The Go-Betweens, Mark Knopfler, Stephane Grapelli, Capercaillie) as a producer/co-producer, and the 9th as a mixing/mastering engineer. Luke 's album and was recently nominated for the Age music awards Victoria as well Blues Roots Radio artist of the year award in late 2018.
Now living in Tasmania, Luke also works as an engineer, teacher, and acclaimed producer; working recently with iconic Irish musician Andy Irvine whom he recorded a CD with and toured nationally including a gig at Fairlight folk in 2017 .
Luke also recorded the highly acclaimed Kate Burke & Ruth Hazleton duo album "Declaration"
"Through his ground-breaking work with folk minimalist group 'Senan's Haggart', his playing and composition that helped give 'Shooglenifty' new life, his duo with James MacKintosh and his solo work, runs a thread of sunny, assured, innovative and distinctly Australian music making.'
~ Lucky Oceans
https://www.youtube.com/watch?v=nAwsDmYqvc0
Workshop 2-5 pm Sat 23rd Feb
The NSW Folk Federation and Fairlight Folk have once again teamed up to present two workshops on the afternoon before the gig.
Kate Burke and Luke Plumb will both run instrumental workshop sessionsbetween 2-5pm
Bouzouki & Mandolin with Luke.
Open and DADGAD tuned guitar with Kate .
Follow this link to find out & booking details. Booking is essential to reserve your place.
https://folkfednsw.org.au/event/luke-plumb-and-kate-burke-instrumental-workshops-at-fairlight-folk/ 
Tickets and Information
Concert- ticket sales at the doors from 7pm for a 7:30  start
Online sales book here!
https://www.eventbrite.com.au/e/fairlight-folk-luke-plumb-the-circuit-tickets-54209334579
Concert $25/$20 Conc, family concession &50 Workshops $15 each.  Gig/workshop packages available.
Cafe style seating, red leather lounges, BYO food & drink,
tea & coffee available. Disability access.
Enquiries 0412 949 842
Please let others know and share this event
Would you like to be aThe Northern Beaches Music festival is on again 1st weekend of May . Check out the website . Performer application still open.
https://northernbeachesmusicfestival.org/ Fairlight folk volunteer? Do you have skills you'd like to share or just a bit of time and willingness  to help out on the night ? We'd love to hear from . Please email or call us or just come up and chat to us on the 23rd.