Duke's Place: Australian Songs in Concert & Session with The Fossickers, Friday 12th October, 7.30 for 8pm
October 12, 2018 @ 7:30 pm

-

10:30 pm

A$10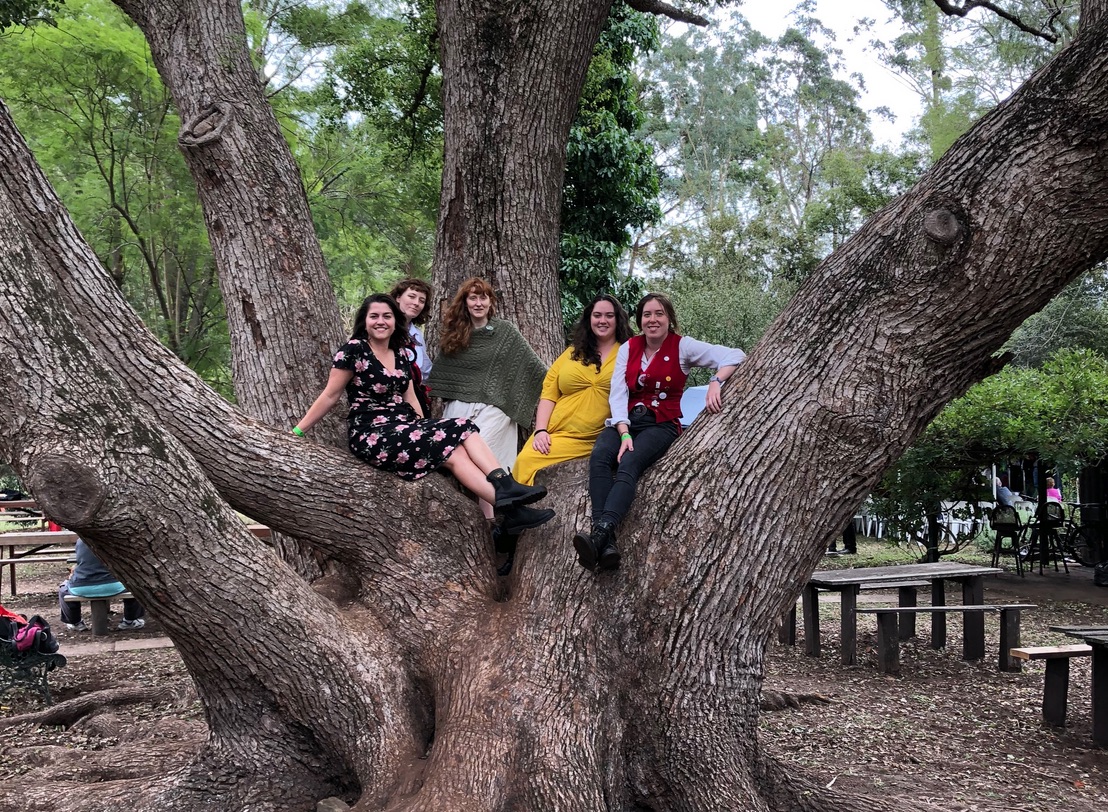 Friday 12th October, 7.30 for 8pm

The
Fossickers
are five lively lasses, united by a love of inventing creative
harmonies and delving into the old recordings, digging up forgotten gems. They
sing Australian, English and American folk, shape note hymns, gospel songs and
sea shanties.
For their performance at Dukes, you can be sure the Fossickers will have some moving arrangements of traditional Australian bush songs, but they'll also have some surprising choices from contemporary Australian songwriters.
from the Editorial in Singabout 1(1) 1956 –
aims of the Bush Music Club – to popularise Australian folk song and to encourage the composition of a new kind of song – one that is traditional in style but contemporary in theme.
Related Events