Events
Dingo's Breakfast @ the Loaded Dog
May 29, 2021 @ 8:00 pm

-

11:00 pm

$20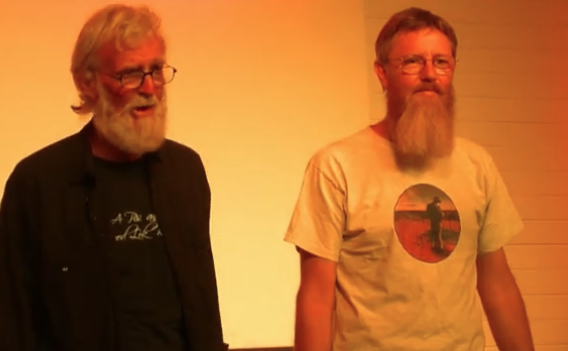 The Loaded Dog – 8pm
Dingo's Breakfast, Oz Music & Poetry Band, est. 1985 & still going strong! Roger plays an assortment of guitars, a banjo (badly), harmonicas, tin whistles, not a lagerphone & occasionally a bodhran. He sings, he calls dances, spruiks poetry & yarns & is also a compere beyond compare. After spending most of his performing career as a bass player, in 2008, John bought his first Irish Bouzouki & has gradually become reasonably competent at this unusual instrument as well as solo & 'double' performance poetry. These days Roger & John make use of the talents of various Eastern States mates to fill out the line-up, but whenever & wherever they play they are always Dingo's Breakfast. These 'Honorary Dingos' include such luminaries as Chloe & Jason Roweth, Alison Boyd, Lindsay Martin, Mandy Connell, Richard Grace, Peter Anderson, Ryan Tews, Martin Pearson, Reg Byrnes, Davey Brwobe, Dave Clark, Meredith Higgins, John Reed, Iris Jones, Graham Wilson, Noel Raines, Randall Matthews, & many more.
MaD aDaM. Avid festival-goers, folk-clubbers, session singers, blackboardists & buskers Miguel Heatwole & Dallas de Brabander, as MaD aDaM, have a strong & varied repertoire of traditional & modern folk duets & original songs with a twist, both a cappella & accompanied. Traditional themes of doom, death & destruction are interwoven with songs of hope, hilarity & outright silliness. Rich & inventive harmonies with voices that go hand in glove are supported by guitar, banjo, ukulele & other assorted musical noise-makers.
Annandale Neighbourhood Centre (Back Hall)
79 Johnston St, Annandale
5th Saturday for May only. $20, cash at the door. Sign in using QT codes in the usual way. Disability access, tables available, no supper, so BYO. Enq., bookings, Sandra 9358 4886
CORONAVIRUS / COVID-19 UPDATE
Please note that any of the events listed above may change or be CANCELLED at short notice. The status may not always be updated in time on this website. Where possible please check phone numbers, email or booking and Facebook links provided. Please ensure you comply with current government and health guidelines when attending live events.