Events
Concert for our May8s
May 8, 2021 @ 5:00 pm

-

11:00 pm

$20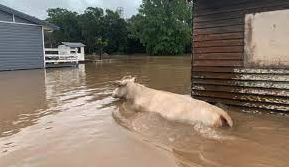 From Cec Bucello: Friends of ours suffered badly from the recent flooding on Oxley Island on the Manning River & we've all been moved to try & help. It's one thing to see this type of thing on TV & another to have it happen to someone that you know, & to hear, first hand, how devastating it can be. So in order to help this elderly couple & seeing that we're not spring chickens ourselves, we thought that the best way that we can help is to have a Concert for our May8s on, you guessed it, May 8. It's what we do best & the most effective way to get some financial help to them as quickly as possible. We have booked the large auditorium at West Gosford RSL Club. They have been very supportive & we've lined up 6 hours of music, fun & frivolity, all for only $20. It starts at 5pm & will go until around 11pm, or later, for those of you that are in fact still spring chickens (or think you are). Here's the line-up:
5-5.30pm, Treeth; 5.50-6.30 Frohlich Brothers;
6.50-7.20 Settlers; 7.40-8.20 BluesAngels3;
8.40-9.40 Rare Treats; 10-10.40 Dr Goodvibe;
10.50 Finale.
Tickets include entry, a copy of the latest Trad&Now magazine & a Pick of the Crop CD. They can be purchased online. Search for May8s tickets & pay through Paypal. Tickets also over the counter at Gosford RSL Club or by calling the club, 4323 2311. Tickets will be held for collection at the door along with your CD & magazine. We'll also have some fun & games in between, so bring a few spare gold coins to try your luck. All monies raised will go to the Oxley Island couple to help them put their lives together again. It should be a great night & will bring together many people that haven't performed or seen each other for 12 months. The auditorium is quite large, but it'll be best to get in early so that you don't miss out & so that the club can make appropriate staffing arrangements.
CORONAVIRUS / COVID-19 UPDATE
Please note that any of the events listed above may change or be CANCELLED at short notice. The status may not always be updated in time on this website. Where possible please check phone numbers, email or booking and Facebook links provided. Please ensure you comply with current government and health guidelines when attending live events.